National Convention of Marine Engineers
Twenty-ninth National Convention of Marine Engineers and
National Seminar on Challenges in Maritime Education & Training – Road Forward
20 – 21 November, 2015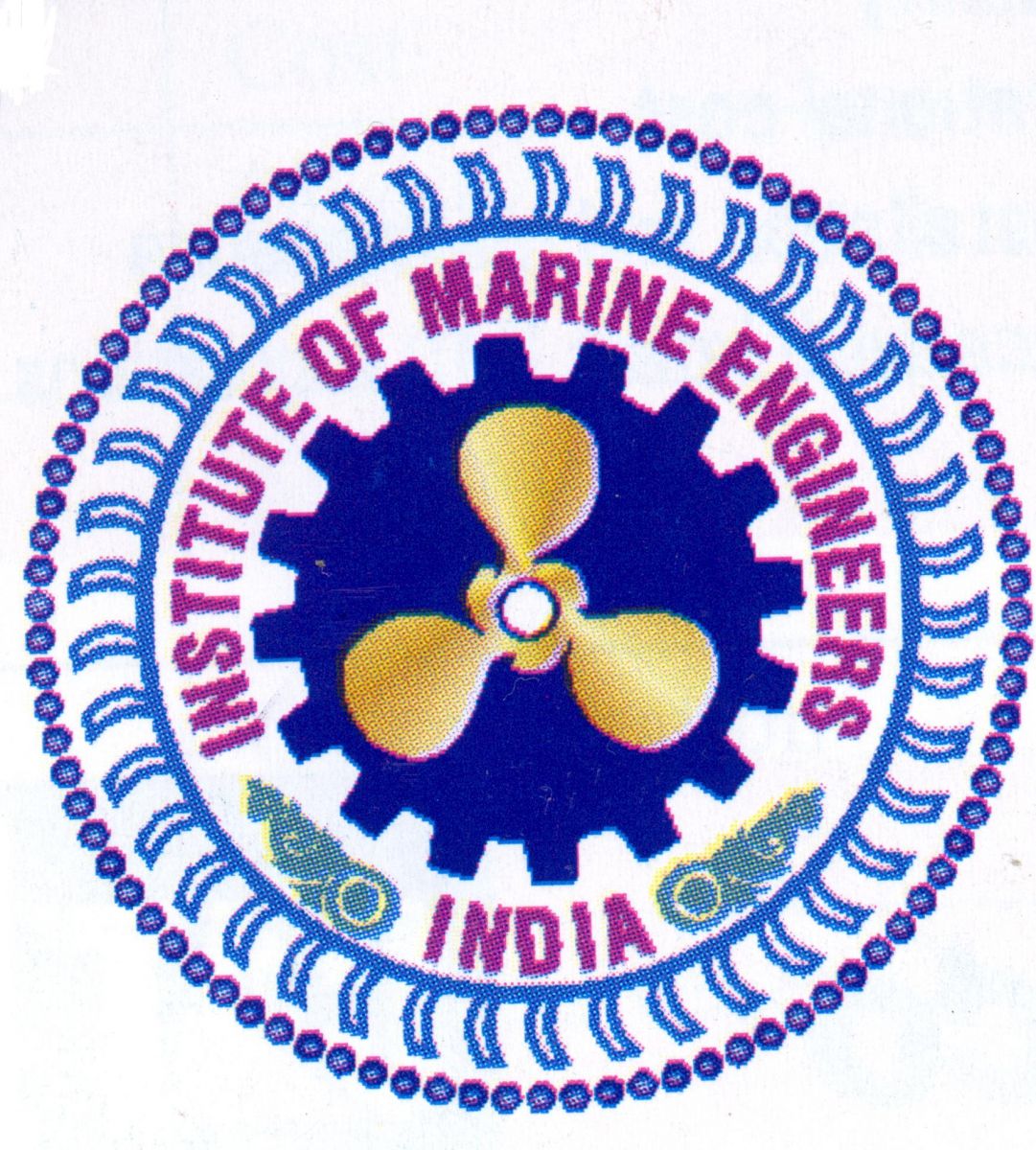 Organized by
The Institution of Engineers (India)Pune Local Centre
Under the Aegis of
Marine Engineering Division Board, IEIIn Association with
Tolani Maritime Institute, Pune
&
The Institute of Marine Engineers (India),
Pune Branchat
Tolani Maritime Institute, Induri, Pune
Talegaon-Chakan Road, INDURI, Pune 410507
ABOUT THE INSTITUTION OF ENGINEERS (INDIA)
The Institution of Engineers (India) or IEI is the largest multidisciplinary professional body that encompasses 15 engineering disciplines and gives engineers a global platform from which to share professional interest. IEI has membership strength of over 0.7 million. Established in 1920, with its headquarters at 8 Gokhale Road, Kolkata – 700020, IEI has served the engineering fraternity for over nine decades. In this period of time it has been inextricably linked with the history of modern- day engineering.
In 1935, IEI was incorporated by Royal Charter and remains the only professional body in India to be accorded this honour. Today, its quest for professional excellence has given it a place of pride in almost every prestigious and relevant organization across the globe. IEI functions among professional engineers, academicians and research workers. It provides a vast array of technical, professional and supporting services to the Government, Industries, Academia and the Engineering fraternity, operating from 105 centres located across the country. The Institution has established R&D centres at various locations in the country and also provides grant-in-aid to its members to conduct research and development on engineering subjects.
IEI conducts Section A & B Examination in different Engineering disciplines, the successful completion of which is officially recognized as equivalent to a Degree in appropriate field of Engineering of recognized Universities of India by the Ministry of Human Resources Development, Govt of India. Every year as many as 90000 candidates appear for these exams. For details, please visit
www.ieindia.org
Objective:
International Maritime Organization (IMO), located in London, is the specialized agency of the United Nations, and is the global standard setting authority for international shipping. Shipping is a truly international industry, and can only operate effectively if the regulations and standards are themselves agreed, adopted and implemented on an international basis. IMO is the forum at which this process takes place.
International shipping transports about 90 percent of global trade to peoples and communities all over the world. Shipping is the most efficient and cost-effective method of international transportation for most goods; it provides a dependable, low-cost means of transporting goods globally, facilitating commerce and helping to create prosperity among nations and peoples.
IMO Secretary-General has launched 2015 World Maritime Day theme as "Maritime education and training". It is emphasized that maritime education and training was essential for the long-term sustainability of the sector, both at sea and on-shore. As per the SG of IMO "Effective standards of training remain the bedrock of a safe and secure shipping industry, which needs to preserve the quality, practical skills and competence of qualified human resources".
India is a major provider (6.5% of the total of the world) of well- trained marine engineers and nautical officers for the global industry who bring substantial amount of foreign exchange in the country. To remain competitive and preferred in the international market, our maritime education and training needs to remain proactive and focused. This convention will address different issues that are being faced with the industry globally.
Theme:
"Challenges in Maritime Education & Training – Road Forward"
Sub-Themes:
Challenges in the implementations of the 2010 amendments to the STCW Convention.
Challenges for Indian manning of international ships.
Impact of emerging technologies & curriculum development.
Academic monitoring and quality enhancement.
Training scenario in Indian Navy and its challenges.
Attracting young people into seafaring profession.
R.Adm. TB Bose Memorial Lecture will be delivered by
Dr. Vis, Founder, Viswa Lab, Houston, USA
Registration and Accommodation:    
Registration for the convention can be made by sending the completed registration form to the info@tmi.tolani.edu. The registration fee for convention is as follows, which may be paid by Demand Draft drawn in favor of The Institution of Engineers (India), Pune Local Center.    
Delegate

Residential

(per day per person)

Non-residential

(per day per person)

Professionals

2000

1000

Members of IEI/ IMEI

1800

750

Students

350

250
Service Tax @ 14% will be charges extra.
Residential charges include non-A/C twin sharing accommodation with breakfast, lunch and dinner.
Souvenir and Advertisement Tariff
Front Cover page :                                       Rs. 35,000/-
Back cover page :                                        Rs. 25,000/-
Inside front & back cover page:                Rs. 15,000/-
Inside colour full page :                             Rs. 10,000/-
Inside full page b/w :                                  Rs. 8,000/-
Inside half page b/w :                                 Rs. 5,000/-
Contribution Privilege
Chief Sponsor: Rs. 2,00,000/-
(6 Delegates + Inside full page colour advertisement + display of banner)
Sponsors : Rs. 1,00,000/-
(4 Delegates + Inside full page colour advertisement + display of banner)
Co-sponsors : Rs. 50,000/-
(2 Delegates + Inside full page colour advertisement + display of banner)
CALL FOR PAPERS
Technical papers on the sub-themes are invited for presentation in the National Convention from eminent Engineers, Professors, Faculty members, Administrators from Industries, Institutions and Government Departments from India and abroad. Abstracts shall indicate the title of the paper followed by affiliation and details including address, telephone number and e-mail of the author(s).
The accepted papers shall be published in the 'Technical Volume' of the National Convention. The abstract as well as full text shall be typed / printed on A-4 size paper in 2 columns, IEEE format. For details of IEEE format of technical papers, see the guidelines on www.ieee.org website. Diagrams should not be hand drawn. The paper should also be sent on a CD in MS-Word .docx or .doc format along with a printed copy.
The organizing committee is not bound to give any reasons for not accepting any 'Technical Paper'.
Participation:
The Pune Local Centre of The Institution of Engineers (India), Tolani Maritime Institute, Induri and The Institute of Marine Engineers (India) extend cordial invitation to Engineers, Chief Executives, Planners, Management experts, Technocrats, Researchers & Academicians from organizations, Universities, Consulting consortiums, Private sector enterprises, Manufacturers of equipment, service providers to maritime industry and all concerned with the maritime activities to attend this Convention. This is a unique opportunity for them to deliberate in an integrated and interrelated manner the latest developments in this important segment of Indian and global maritime industry.
Important Dates:              
Last date of receipt of synopsis (max. 500 words):  1 August 2015
Last date of receipt of complete papers:  15 September 2015
Payment:
All payments are to be made through crossed Demand Draft / At par Cheque, drawn in favour of 'The Institution of Engineers (India)', Pune Local Center
Click here for Registration Form
Click here for Sponsorship / Advertisement Form
ABOUT TMI, INDURI, PUNE
Tolani Maritime Institute is one of the largest in the country with over 1,200 students enrolled in its campus-based and distance learning programmes. The institute has state of the art facilities including full mission ship handling and engine room simulator and own thermal power plant. The Institute is dedicated to delivering high quality engineering education and training to prepare its students for rewarding careers in the shipping industry. It offers degree programmes as well as a variety of short-term courses covering both the engineering and nautical disciplines. The institute has been awarded Grade 1 (outstanding) by CRISIL and is an ISO 9001:2015 certified institute approved by DG of shipping. TMI graduates are awarded degrees by the well-established Birla Institute of Technology and Science (BITS) Pilani, a deemed university widely recognized as one of India's pre-eminent centres for technology education. Interdisciplinary research, consultancy and continuing education programmes are important components of academics at TMI.
ABOUT THE INSTITUTE OF MARINE ENGINEERS (INDIA)
The Institute of Marine Engineers (India), established in 1980 is the professional body of marine engineers in the country. It aims to promote the scientific development of Marine Engineering with exchange of ideas and co-operates with other institutions for the furtherance of education in marine engineering science. Pune Branch is a vibrant center of activities especially in the area of Maritime Education and Training.
HOW TO REACH TMI, INDURI, PUNE
The institute campus is just beyond Induri village near Talegaon-Dabhade, which is approximately halfway between Lonavla and Pune. Talegaon-Dabhade is well connected by rail and bus to Pune and Mumbai. All the local trains between Pune and Lonavla stop at Talegaon. You can reach Talegaon by taking either National Highway No. 4 or the new Mumbai-Pune Expressway. The Institute campus is located on Talegaon-Chakan road.
Pick up from Talegaon railway station can be arranged.
NATIONALADVISORYCOMMITTEE
Chairman:    Dr L V Muralikrishna Reddy, FIE, President, IEI
Co-Chairman:   Dr. B K Saxena, FIE, FIMarE, Chairman,MRDB,
Convenor: Prof.A.O. Mahajan, FIE, FIMarE
Members:  Dr K Gopalakrishnan, FIE, Member, MRDB, IEI
Er Amit Bhatnagar, FIE, Member, MRDB, IEI
Mr. C.V. Subba Rao, President, IMEI
RAdm. K.O.Thakare, AVSM, NM, FIE,Past President, IEI
                     Er. H. O. Thakare, FIE, Past Vice President, IEI
Er. S.G. Bahaley, FIE, Chairman, Mah. State Centre
                     Er. Vijay S Ghogare, FIE, Chairman, Pune Local Centre
                     Cdr. B M Bhandarkar, Convener, Marine Engg. Div., Mah State Center, IEI
Mr. Anant Sahasrabudhe, Chairman, Pune Branch, IMEI
Dr. V.N. Gupchup, Chairman, Academic Council, TMI
Dr. Anil Keskar, Member, Academic Council,TMI
Mr. A. R. Chitnis, Former Chief Surveyor, IRS, Member, Academic Council, TMI
Air Cmde. A. V. Valavade (Retd.), FIE, Member, Academic Council, TMI
Capt. S.V. Subhedar, Member, Academic Council, TMI
                     D.J.Doke, FIE, Past Chairman, Pune Local Centre
Er. S.M.Patil, Member, MSC, MIE
Mr. Sanjeev Ogale, Pune Branch, IMEI
Er. Bhalachandra Chandakkar, Vice Chairman, Pune Branch, IMEI
Mr. Mohan Joshi, Secretary, Pune Branch, IMEI
                     Mr. V. S. Gharat, Director – Technical, Tolani Shipping
RAdm. S.S. Godbole (Retd.), FIE
Capt Raj Razdan, Provost- TMI
Capt. Krishnamurthy Iyer, PCNT – TMI
Dr. Sanjeet Kanungo, MIE, PCME – TMI
Er V N Shinde, MIE, Hon. Secretary, Pune Local Centre, IEI
ORGANIZING COMMITTEE
Chairman: Er V S Ghogare, FIE
Organising Secretary : Prof I K Basu, FIE
Members:   Prof. K.K. Ghosh, MIE
Dr. Girish Mundada, FIE,
Er. R. V. Saraf, FIE,
Dr. Nitin D Junnarkar, MIE
Er. Prabhakar Shidhaye FIE
Er. Laxman S Tikore FIE
Er. Sankar Subramanian, MIMarE
Er. Ajit Singh Aidhen
Er. Prasad Deshpande
TECHNICAL COMMITTEE
Chairman : Dr. Rajendra Prasad, FIMarE
Members :  Dr. Sanjeet Kanungo, MIE, PCME-TMI
Dr. Nitin D Junnarkar, MIE
Capt. Subhash G Deshpande, Extra Master
Capt. Manoj Hirkane, Extra Master
Name of the contact persons:
Prof. K.K. Ghosh, MIE
The Institution of Engineers (India); Pune Local Centre;
1332, Shivaji Nagar, JM Road, Pune, 411005
Phone      :   020-25533376, 25520239
Email       :   punelc@ieindia.org
Prof. A.O. Mahajan, FIE
Tolani Maritime Institute
Talegaon – Chakan Road, Induri Village,
Maval – Taluka, Pune 410 507.
Phone:     02114- 242000
Email:      info@tmi.tolani.edu