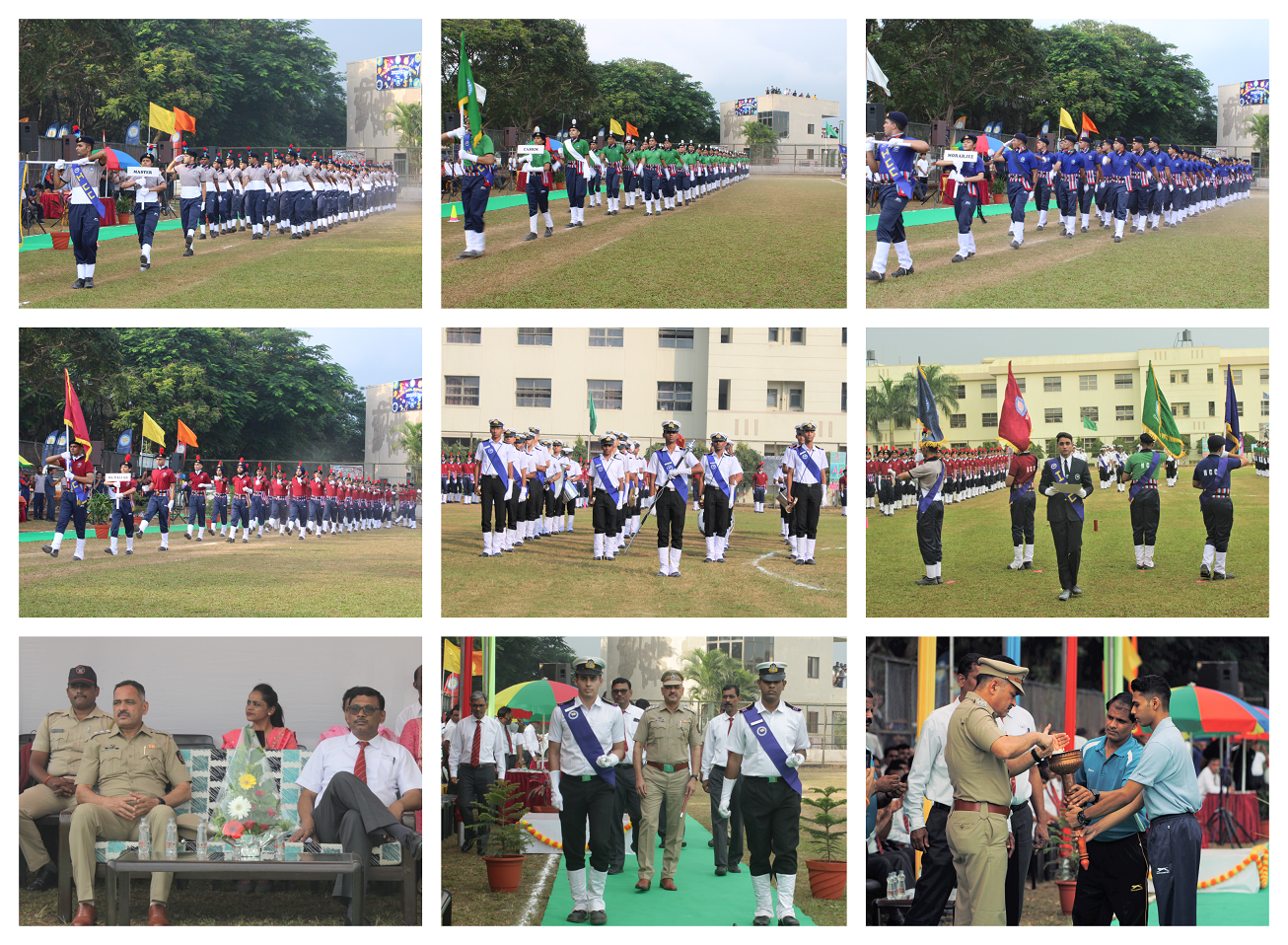 Tolani Maritime Institute came alive with zeal and enthusiasm at the Opening Ceremony of the Inter-House Sports Championship 2022. The event was marked with awe-inspiring grandeur and opulence, filled with some nail-biting moments by the cadets of the TMI, who put their heart and soul into the March Past and Mass Display. To grace the occasion Shri. Padmakar Baskarrao Ghanwat, Assistant Commissioner of Police, PCMC, Pune was invited as the chief guest.
The event commenced with a fabulous display of march past by the cadets of all years, led by the HCCs of all houses and the ICC, which was appreciated by everyone. The sports meet was declared open by the chief guest. He was impressed by the coordination and team work of the cadets. His words encouraged the students and instilled gusto among them.
The programme proceeded with the Mass display event where the cadets of all houses showcased their impressive dramatic skills. They were given the creative freedom to use any art form to give out a critical social message. The participants beautifully gave out messages like drug abuse, mental health, women empowerment and mob lynching, while the onlookers gazed in amazement at the neck and neck competition.
The programme came to an end as the winners were announced and vote of thanks to all those who had contributed to the event to make it a grand success.