Promoters
The Tolani family is steeped in a tradition of promoting and supporting higher education and today over 9,500 students are enrolled in Tolani educational institutes across India.
Mr. P. S. (Kaka) Tolani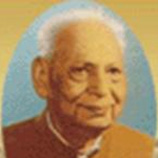 Soon after the family had been able to rehabilitate itself after the loss of all its assets in the Indian partition of 1947, the patriarch of the family Mr. P.S. (Kaka) Tolani committed himself to help uplift a backward township in the Kutch district of western India.
He established the Tolani Foundation, a charitable trust that would, over the two decades preceding his demise in 1988, establish a vast educational campus at Adipur.
The Adipur campus now consists of a diverse set of institutions that provide a very broad range of education and social service. The initiative at Adipur has established:
Tolani Arts and Science College
Tolani Commerce College
Tolani Foundation Gandhidham Polytechnic
Tolani Institute of Pharmacy
Tolani Eye Hospital and Research Centre
Tolani Kala Niketan
Ramakrishna Seva Kendra
Community Polytechnic
Centre for Development of Rural Technology.
The Adipur educational complex now has an enrolment of over 5,500 students.
Dr. N. P. Tolani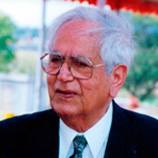 Kaka Tolani's zeal for social service has been inherited by his progeny. His son Dr. N.P. Tolani has continued the tradition, establishing the Nandlal Tolani Charitable Trust, the Tolani Education Society and the Tolani Education Foundation.
Since 1988 this group of charitable entities has established Tolani College of Commerce (Andheri, Mumbai), Tolani Maritime Institute (Induri campus and Distance Learning Centre, Mumbai) and Tolani Institute, Pune (in collaboration with NCST).
These institutions now have an enrolment of over 4,000 students.
The Tolani Group
Over the years the Tolani family and their Tolani Group of Companies have generously supported the activities of the family trusts through donations and committed leadership. The commitment of the family is born of the absolute belief that India can only realize its potential if the population is well educated and trained to face the challenges of competition and the complexities of new quality education.
This dedication has created institutions that have come to be recognized as centres of excellence.