Sports Facilities
The TMI campus has a centrally located Sports Complex, a large multi-purpose playing field, a man made lake that can be used for sailing and numerous other sports facilties interspersed within the residential section of the campus.
Indoor Sports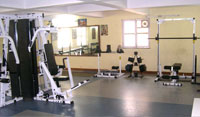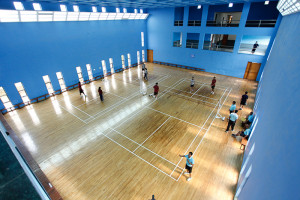 The Sports Complex includes four glass back squash courts, three indoor Wooden floor badminton courts, three well equipped gymnasiums and several indoor games.
Outdoor Sports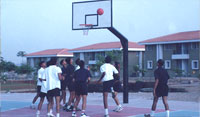 Interspersed within the residential section of the campus are tennis courts, volleyball courts and basketball courts.
Field Sports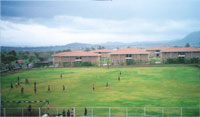 The campus has a regular football field where in addition to football, residents can participate in baseball, cricket and athletics.
Separate cricket practice nets are also provided. An outdoor 200 Mtr synthetic track interspersed with other field event facilities provides a unique facility for all the residents.
Sailing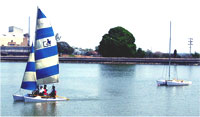 Four compact catamaran sailboats, a rowing and a life boat on the lake provide the opportunity for the students to sail and learn boat work and life saving at TMI.
Swimming Pool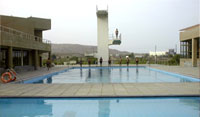 The 25 metre outdoor competition swimming pool equipped with diving platforms up to 10 metres in height is the focus of the main Sports Complex. Adjacent to the main swimming pool is a smaller pool with a uniform depth of one metre for the express purpose of training non-swimmers.
Save