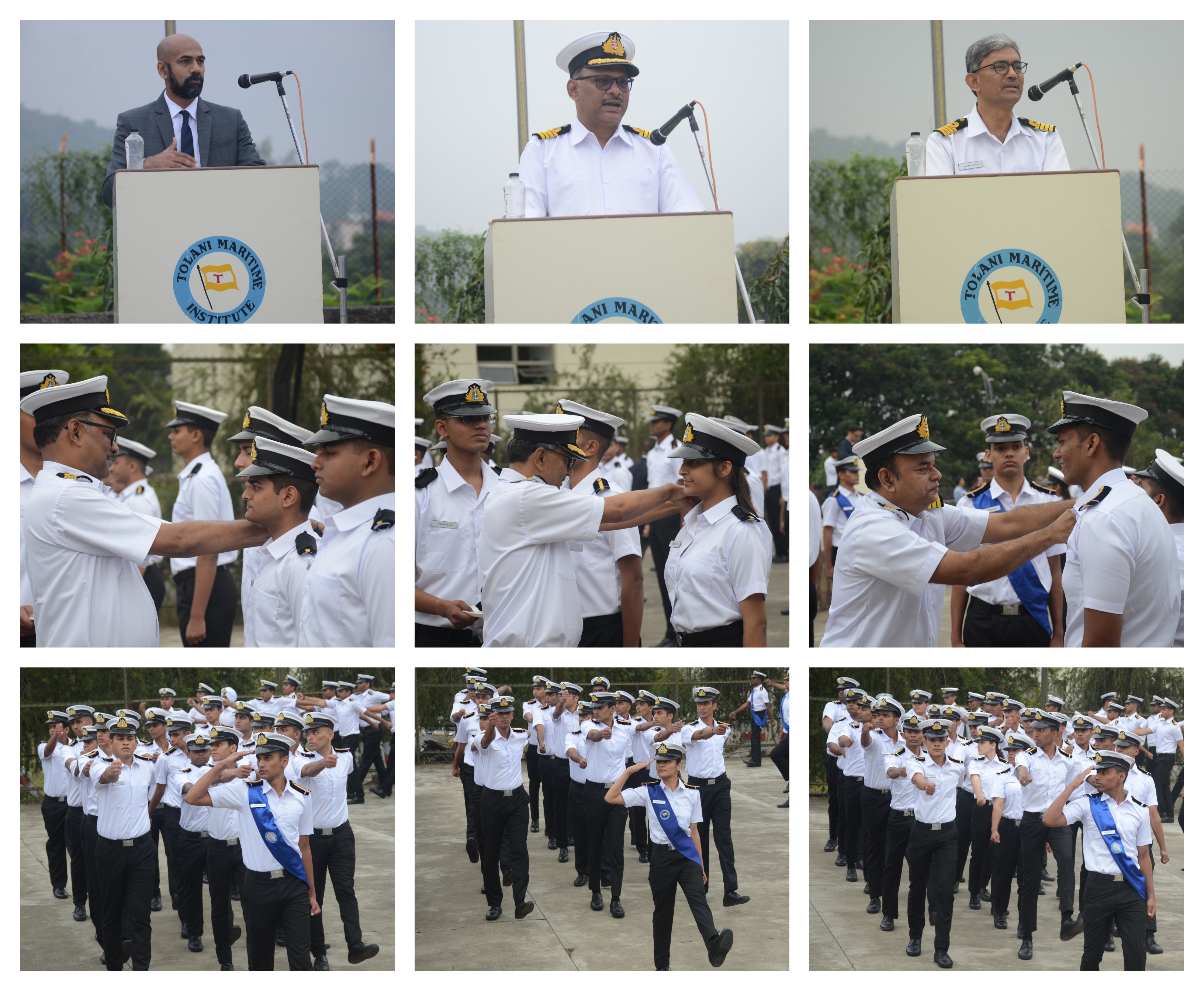 "Life is what we make it, always has been, always will be"- Grandma Moses.
For the longest time, TMI has put emphasis on the value of the attributes on the banners bearing the TMI motto; "Attitude, Skill and Knowledge." The ideal cadet has the perfect concoction of these three invaluable qualities. The cadet whose never-ending quest is to achieve a personality that doesn't betray the slightest hint of incompetence or indiscipline is the cadet who is truly deserving of donning the TMI uniform with pride.
On 22nd October, the TMI batch 2022 embarked on their journey to surpass their old selves and become cadets truly worthy of donning the TMI uniforms, complete with epaulettes. The investiture Ceremony was graced with the presence of the chief guest, TMI alumnus from Batch 1999, Chief Engineer, Mr. Avira Abraham (Fleet Superintendent at Maersk Fleet Management & Technology). Capt. Razi Khan served as the emcee of the event. Faculty & Staff of TMI along with a few proud parents attended the ceremony.
After a brief address by the Principal, Dr. Sanjeet Kanungo, the cadets took their TMI pledge and officially commenced their journey to become the ideal cadet. After that, to a triumphant beat played by the marching band, the epaulettes were revealed by various dignitaries. The event moved forward with the demonstration of synchronized marching by the 2022 batch.
The chief guest, Mr. Avira Abraham addressed the cadets and delivered some inspirational words along with helpful advice regarding life at sea, following which was a vote of thanks by the Senior Vice Principal, Capt. Manoj Kumar Hirkane. The first years dispersed shortly afterward but not before commemorating the occasion with 22 push-ups, truly incorporating themselves into the Institute, TMI-style.