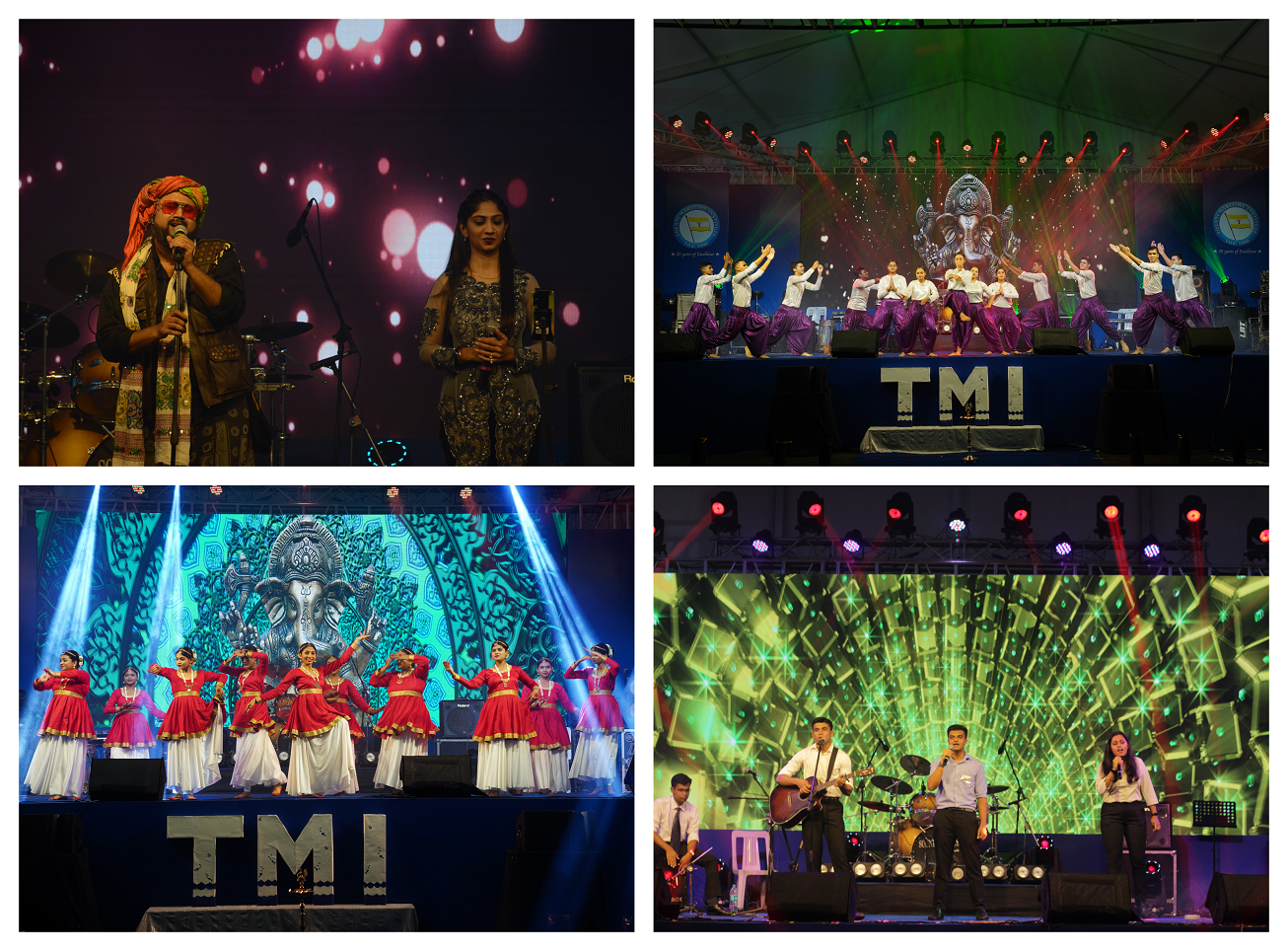 Someone said "How you start is not important, how you finish is more important". But, we at TMI believe that, "If you start with the GRAND you will finish with GLORY". Yes, we have entered into 25th year with Grand Style. The number itself speaks about the excellence of TMI in maritime education.
TMI is celebrating its Silver Jubilee year as majestically as possible. The Institute got a makeover, with banners showcasing our institute motto; Attitude, Skill and Knowledge. Colourful lights were lit up all around the campus and Prabhu Vidya was dressed up for the occasion.
The celebration commenced with the 'Curtain Raiser Ceremony' held on 24th September 2022. The athletic ground of TMI surrounded by hostels has witnessed a historical movement in presence of Dignitaries, Cadets, Faculty and Staff Members along with their families.
The live concert of 'Jasraj Joshi' created electrifying atmosphere followed by the rocking Band and energetic performances by the TMI Cadets. Sounds of Dhol Tasha, and Zanj sets up positive rhythms and increased the glory of event.
Buckle up for the celebration of 25 years of excellence with grandeur. We will have more fun ahead as this is just a beginning; we will have series of various events throughout the year.
ये तो सिर्फ ट्रेलर हैं, असली पिक्चर तो अभी बाकी हैं मेरे दोस्त !!