Risk and Marine Insurance Seminar Dec. 2015 – News
First All India Annual Conference on Risk and Marine Insurance held at Tolani Maritime Institute, Induri, on 19th December, 2015
First All India Annual Conference on Risk & Marine Insurance was jointly organized by Tolani Maritime Institute and National Insurance Academy. The theme for the 2015 conference was Confluence of Maritime & Insurance Sector. The conference was sponsored by National Insurance Company.
Tolani Maritime Institute is dedicated to delivering high quality marine engineering education and training to prepare its students for rewarding careers in the shipping industry. TMI graduates are awarded degrees by the well-established Birla Institute of Technology and Science (BITS) Pilani.
National Insurance Academy is a premier institution developed to equip the insurance industry with the best of talents. Its close association with the Insurance industry provides the real life reference to its training, education, research and consultancy activities. NIA conducts Management Development Programmes catering to the insurance industry professionals to enhance their management skills and domain expertise.
A Guard of Honour was presented to Chief Guest – Mr. John Pulinthanam, General Manager of National Insurance Company – by TMI Cadets. The conference started with invocation of Godess Saraswati,  lighting of the lamp and release of conference CD.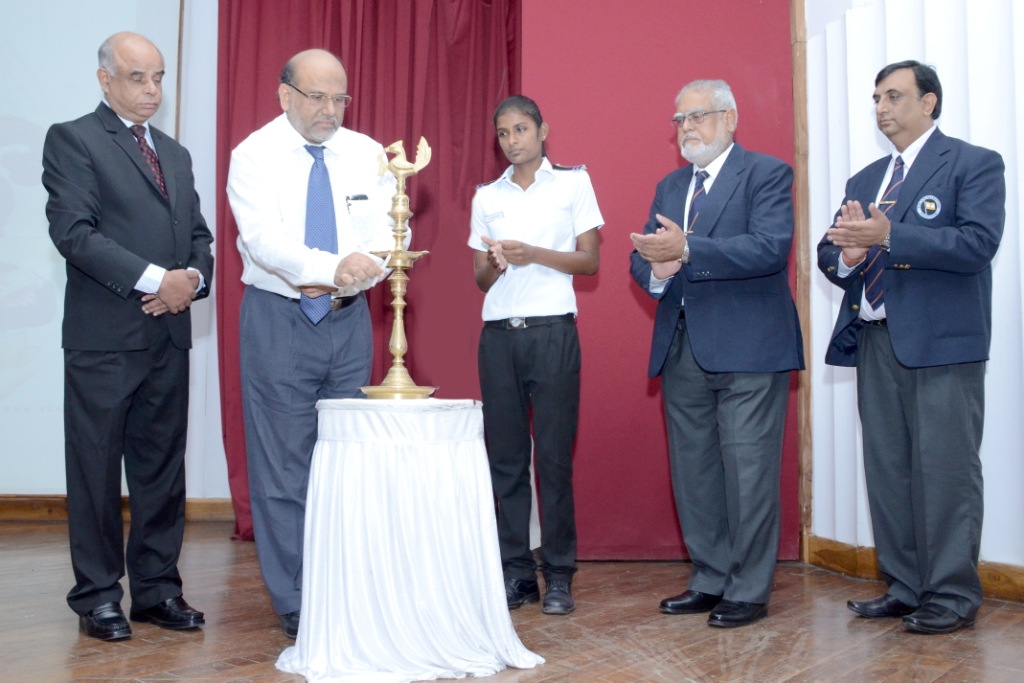 Lighting of lamp by Chief Guest Mr. John Pulinthanam

CD Release from L to R: Mr. S K Srivastava, Dr. B K Saxena,

Mr. John Pulinthanam, Mr. P C James,

Mr. Satyendra Singh
Mr. S. K. Srivastava, Convener, Faculty TMI introduced the objectives, themes and subthemes of the conference to the audience. Dr. B K Saxena, Chairman, Principal TMI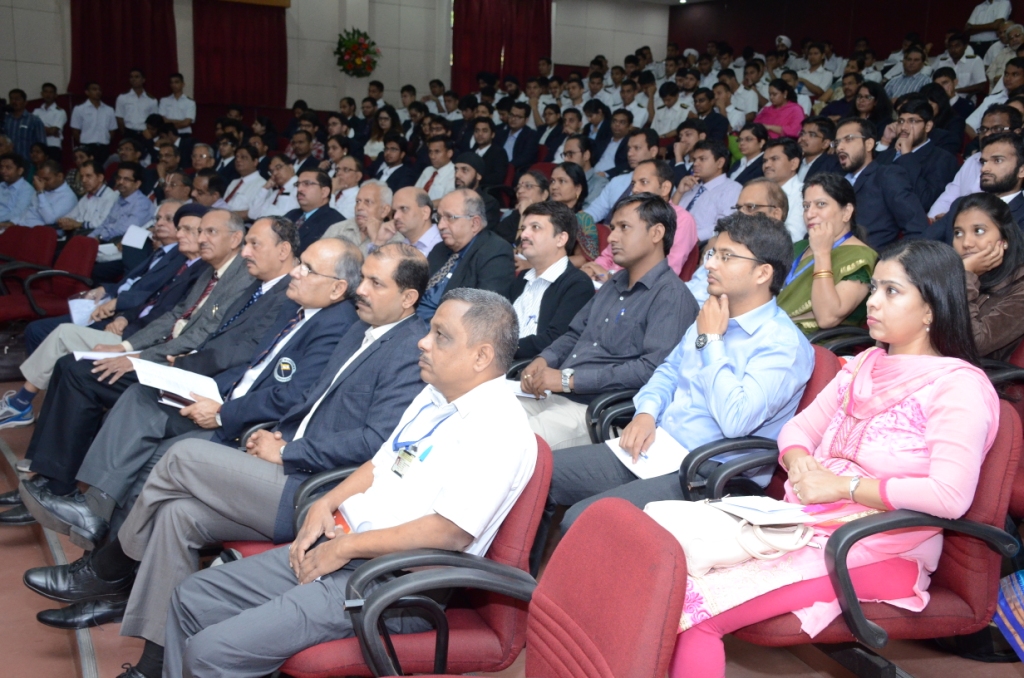 welcomed the Chief Guest, speakers and delegates.
In his inaugural address, Chief Guest Mr. John Pulinthanam appreciated the idea of the coming together of two academic institutions to bring awareness about marine risk and insurance. He spoke on the challenges faced by maritime sector and the importance of general insurance in conditions of catastrophe.
Mr. P C James – Co-chairman, NIA gave the Vote of Thanks to the Chief Guest. He explained about the importance of such conferences and wished that TMI and NIA will cooperate further in the field of Marine Insurance.
The first keynote address was by Capt. Kapil Dev Bahl, Director, Murray Fenton, India. He spoke on P & I Insurance. His presentation included liability, structure and functioning of P&I clubs, claims handling, loss minimization, freight demurrage and defense. He presented case studies on crew death, explosion and shore crane damage by ship.
The second keynote address was by Mr. Ashok M. Gawarikar, Proprietor Transocean Marine & General Survey Agencies. His presentation was on documentary frauds, scuttling of ship, skillful cargo thefts from containers. He presented a number of case studies of fraud and theft of cargo.
The third keynote address was by Capt. Subhash Deshpande, faculty TMI. He delivered a presented on machinery insurance & impact of ISM code. His presentation included risk management, human element and the ISM code. He dealt with many case studies to link elements of ISM code with marine insurance.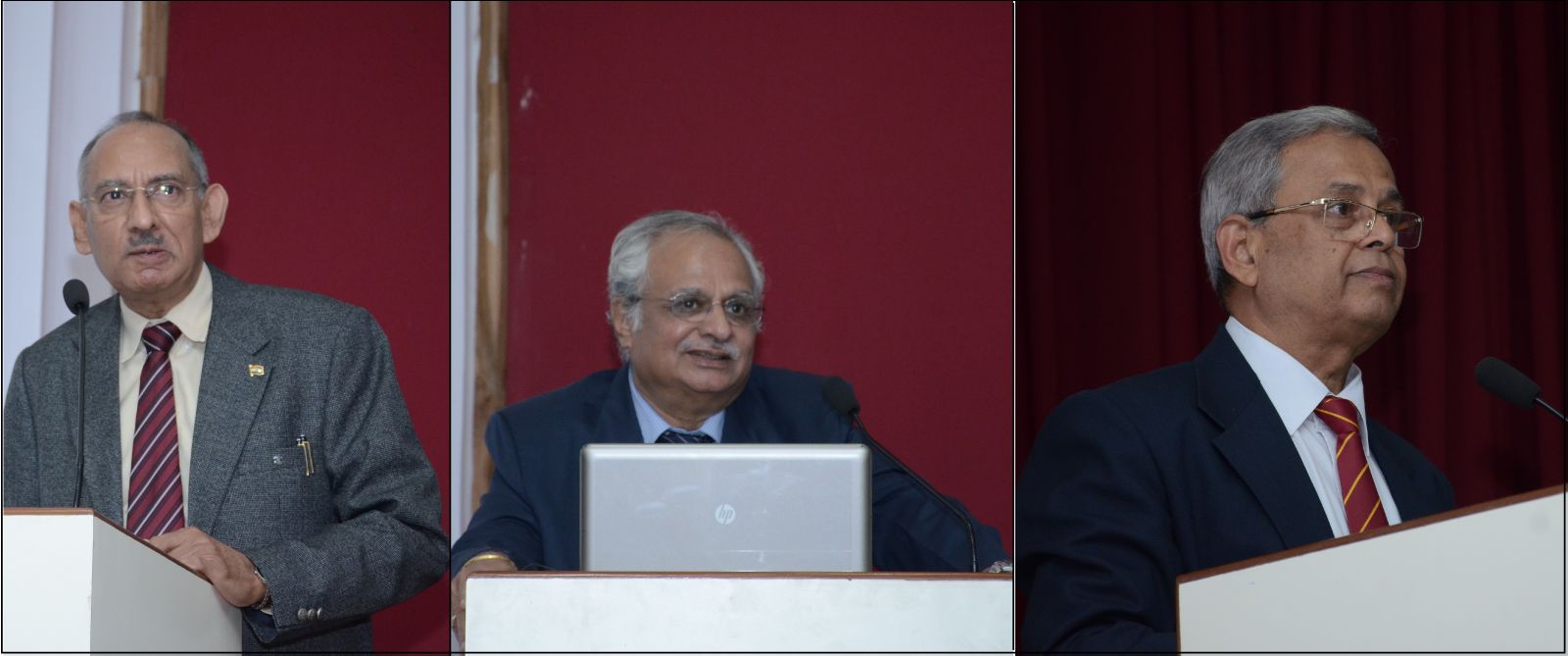 Keynote Speakers from L to R: Capt. K D Bahl, Mr. A. Gawarikar, Capt. S.G. Deshpande
Five more papers were presented by various subject experts and students of TMI in the conference as listed below.
1. Unintended Consequence of the Indian MTOG Act 1993: By Mr. M. Jagannath, Director of NAU Pte. Ltd., Singapore
2. Marine Claims Management & Survey Report: By Mr. T. S. Shrinivaasan of MAR-TECH Insurance Surveyors & Loss Assessors Pvt. Ltd, Chennai
3. Marine Insurance Claim – Apportionment & Development: By Mr. A. K. Rajvanshi of GIC Re.
4. Hull & Machinery Insurance by Cadets Shalabh Agarwal and Vishesh Parashar of TMI
5. Salvaging of Costa Concordia by Cadets Avinash Gupta, Ashutosh Patel and Vishnu Ramdas of TMI
Session Chairs Capt. S M Divekar & Mr. R Surender shared their work experiences in the field.
Delegates and participants included mainly from Insurance Companies, Shipping companies & Maritime Educators.
Mr. Satyendra Singh, Faculty NIA proposed the Vote of Thanks and applauded the efforts of keynote speakers, subject experts and students for sharing knowledge. The program was well compeered by Mrs. Puja Awachat, Faculty TMI; and TMI cadets.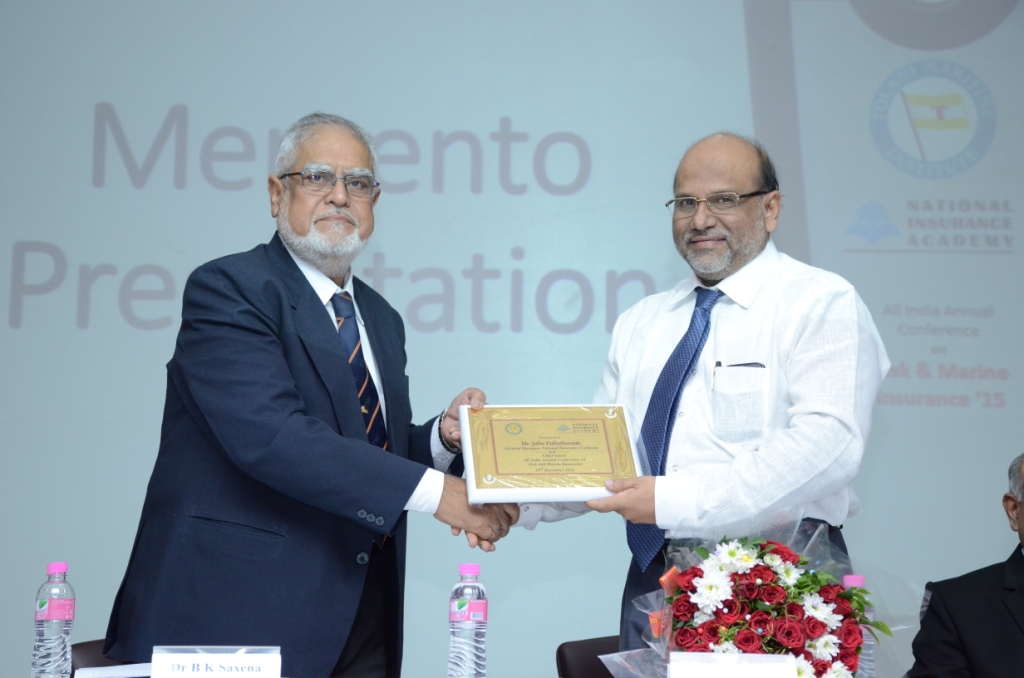 Dr. B K Saxena presenting memento to Chief Guest Mr. John Pulinthanam
Next Year this conference will be held at National Insurance Academy Campus Balewadi, Pune.
CONTACT
E mail: tminiap@gmail.com
Alternate E Mail : tminiap@tmi.tolani.edu
Tel: +91-2114-242071, 242016